This site describes the Tucson personal trainer along with fitness center information. We offer a gym setting or private one on one personal training in your home.

Meet Gilbert Laroque. He has been working with us for only two months and has lost 17 pounds!



Meet Alan. He is relatively a new client and has seen tremendous results in just a few short weeks.



Meet Cliff. We have known and worked with him for several years. He is in his seventy's and continuing to make progress!



Do you want to lose fat, increase lean muscle and increase your energy? We believe that poor and/or inconsistent nutritional and exercise habits are the reason so many people fail to achieve their full potential. Just look at Steve Christy achieving his fitness goals doing it the proper way!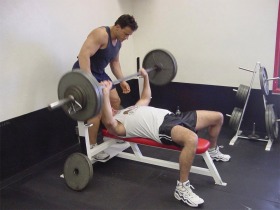 There are volumes and volumes of information on diet and exercise. If it were just as easy as receiving the information on the subject, everyone who ever received a book on this subject would be in great shape. However, it is not that easy.

Part of this challenge comes from motivation and consistent efforts involving proper eating and physical exercise goals. If you are determined enough and focused enough you can "walk the walk". We will train you to do it. Just take a look at Connie!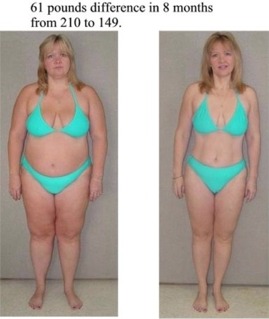 We can help motivate you and show you how to create your Dynamic Body. Just click and read our article on "Why do you need the Tucson Personal Trainer".
Are you already convinced? Call or e-mail us now to schedule a complimentary consultation? You have nothing to lose (but the FAT).

Contact Mark Saunders at 520-400-9573.
You can also e-mail your request dynamicbodies@cox.net
_________________________________________________
Tucson Gyms - Find out how you can go to an independently locally owned fitness center, instead of being taken in by the "big" corporate owned clubs.
Tucson Personal Training - Personal training is one of the best kept secrets to losing weight. Find out why.